Jenni von Veh stepped up as the chairman of the board of Promeco Group Oy (Finland) five years ago. The new family business role brought about new responsibilities but also new challenges. Bravemotion executive coaching provided  concrete tools for personal development. Jenni von Veh talks about the project.
Promeco Group is a Finnish family business, My father had founded the company over 40 years earlier and asked me to take the position. A bit earlier, I had started as the CEO of KTM Invest Oy that overlooks our family business. With a totally different background, the leap into the new chair role was big even though it was done gradually.
I felt that I had much responsibility. The company my father had started had already 500 employees and a turnover of almost 60 million euros. I had received education at the University of Art and Design, whereas Promeco's leaders had traditionally a background in engineering
Clear coaching goals
I first met Eva Wathén from Bravemotion at an event organized by the  Finnish Family Business Network (Perheyritystenliitto). This was a couple of years ago. We got along well from the very beginning, and Eva thought I could benefit from executive  coaching. We scheduled a demo meeting and got to know each other better. After the first coaching session, our cooperation has continued for several years, and it has given me a lot!
My need for coaching was personal, but our companies have given their full support. With Eva, we started to look for solutions to issues that had risen during the succession process.
I wanted to clarify the roles of family members that are active in the company, but also how to cooperate and communicate together. We aimed also to build my resilience, time management and leadership skills.
Towards better communication
During the coaching process, I have learned to recognize my own working methods and communication style but also how to set boundaries with other people. It has been wonderful and joyful to notice that the communication in our family has improved. That has given me concrete feelings of success.
I have also understood the benefits of my somewhat unconventional background: as an outsider, I can see things "out of the box".
The most meaningful things have happened between the coaching sessions when I have put the things I have learned into practice. We have discussed these matters in the following sessions when the coach has helped me to recall them.
Bravemotion did wonderfully
I felt that the role of Bravemotion coach was to challenge me and help me find new perspectives. . My role was to  walk the way and do the dirty work. Coaching has given me the courage to find new ways of working.
I have received a lot of insights of the  visual examples and metaphors Eva has used. After every session, Eva has made a summary of the themes discussed. This visual summary has been an important tool for me between the sessions.
Coaching is not therapy, and Eva has been careful to draw the line very professionally. That does not mean that we would not have been able to discuss even the most difficult things confidentially.
Collaboration will continue
My coaching is near its end, but we also have future plans with Bravemotion. We are planning to renew the board of Promeco Group, and have a new project concerning that.
If I had to use one word to describe Bravemotion's work, it would be magnificent. On a scale from 1 to 10, I would give them 10+ and recommend them with my whole heart to others, too!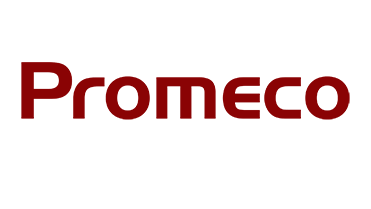 Jenni von Veh
Chairman of the board, Promeco Group Oy
promeco.fi